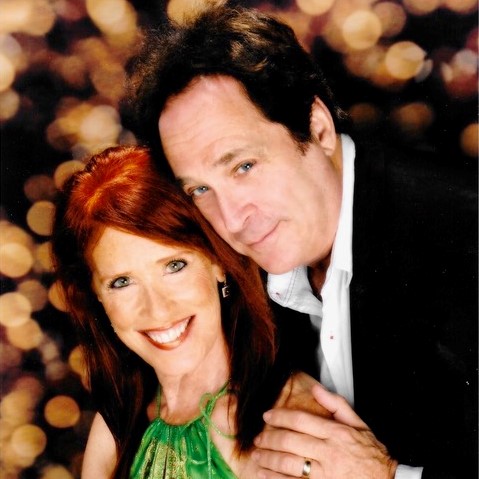 Wendy & Rik
Musical Variety Duo
It's not often that you get to use the words talented, entertaining, funny, totally engaging, and married in the same description, but Wendy and Rik have all that and more in their musical shows! With their beautiful voices, harmonies, choreography, lively banter and audience interaction, everyone is drawn in and uplifted by the talents of these two remarkable performers.
Their vast repertoire includes hits from the 50's, 60's and 70's to today, from the Great American Songbook and Broadway to songs from around the world. All of their shows are tailored to each audience.
Their performance is reminiscent of the styling and energy of the greatest male/female duos like Louis Prima and Keely Smith, Steve Lawrence and Eydie Gorme, or Sonny and Cher with a touch of Broadway musical theatre and dance flair thrown in.
As an actress, singer and dancer, Wendy has been seen on television, in films, and performing on stage with Barbra Streisand and Josh Groban. Her numerous TV and movie credits include "Days of Our Lives" and "Dallas" and her face has graced a multitude of commercials and ads. As an award winning songwriter, her music is heard all over the world.
Rik has shared the stage with Michael Jackson and Johnny Cash. He wrote and sang TV themes (Silver Spoons and Punky Brewster) and jingles for Coca-Cola, Nissan and Miller Beer to name a few. As a songwriter, he won the John Lennon Songwriting Contest and Grand Prize in the prestigious Songdoor International Songwriting contest.
In addition, their huge Jewish catalog includes music for all the holidays with Hebrew, Yiddish and English favorites from traditional to more contemporary composers like Debbie Friedman (who Wendy worked with over the years.)Their shows can include as much or as little Jewish material as you'd like. Together, Wendy and Rik are dynamos of entertainment, combining wonderful singing and dancing, terrific wit and precise timing.
If you're looking for a total package of energy and live musical entertainment, you'll find the best of the best in Wendy and Rik.
SHOW MORE »