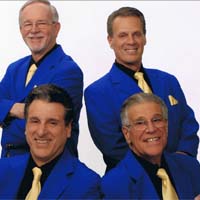 The Devotions
The group was formed in 1960 and is proud to have recorded Sunday Kind of Love,
Sentimental Reasons, Snow White, How Do You Speak to an Angel, and the 1964 #3 Bill Board
hit Rip Van Winkle.
The Devotions are a totally self contained vocal group/band that continually performs throughout the greater New York metro area. Including such venues as Madison Sq. Garden,
Atlantic City, Westbury Music Fair, I Zod Ctr., Carribean Theme Cruises & PBS-TV
In addition, we also do many Private, Corporate, Public….Fundraisers, Parties, Special
Events. Multiple bands as well as DJ services can also be provided.
SHOW MORE »