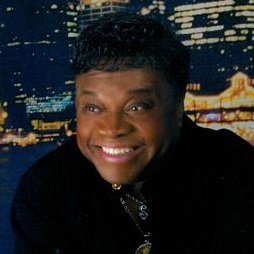 Sonny Turner's Platters
Lead singer of the Platters
Sonny brought The Platters back to the pop charts in the 1960's with such hits as "I Love You 1000 Times", "With This Ring" and "Washed Ashore"; as well as re-recording major Platters hits like "Only You", "The Great Pretender" and "The Magic Touch." You can hear Sonny's voice in various movies such as "The Nutty Professor II" starring Eddie Murphy, "Hearts in Atlantis" starring Anthony Hopkins, and "Prince of the City" starring Robert DeNiro.
There is only one surviving member of The Platters still alive today that can be heard on the hundreds of recordings and hit records that made The Platters one of the most successful vocal groups of all time, and that is Sonny Turner. Sonny remained with The Platters from late 1959 until 1970 when he left to pursue a solo career.
Today Sonny performs all over the world.
SHOW MORE »