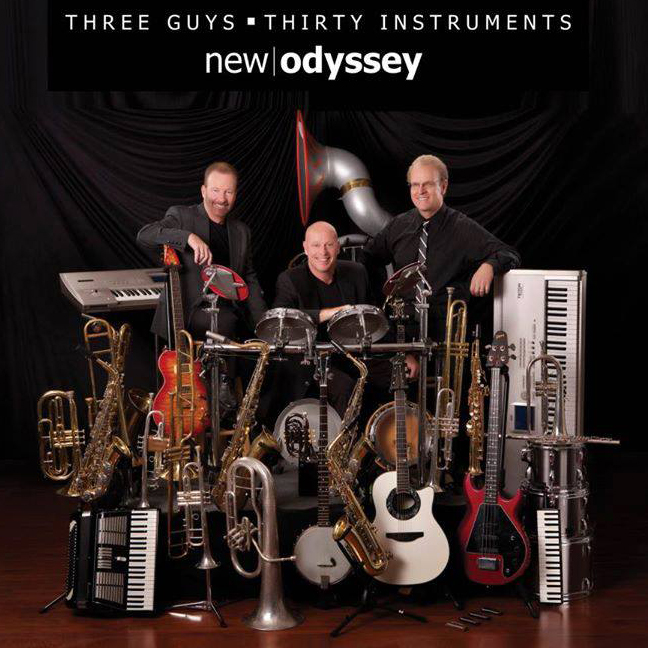 New Odyssey
3 Guys 30 Instruments
New Odyssey is the ultimate entertainment package!
Here is an act that is versatile, funny, novel, talented, polished, family-oriented and awesome in presentation.
Outstanding arrangements of almost every style are performed on 30 different musical instruments! With a unique combination of great music, audience participation, and sheer zaniness, mayhem can ensue at any moment.
SHOW MORE »