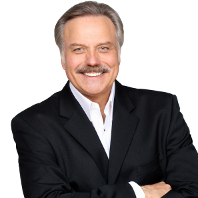 Mark Preston
Formerly Of The Lettermen
"One of the best entertainers in show business today" – Variety Magazine
"The finest voice around" -Phyllis Diller

Mark's show combines almost every type of music, from pop, to Broadway, to country, as well as plenty of humor. From "My Way" to "Friends in Low Places", Mark presents his songs with a showmanship and ease rarely seen on stage.

Throughout his lengthy career, Mark has performed in theaters all around the world. From the showrooms of Las Vegas, to the biggest cruise ships, Mark has said, "I love singing what I call 'The Music of Our Lives'. If I can bring back happy memories, and have the audience forget about their day to day issues for the time I'm on stage, then I'm a very happy man".

Because of his unique talent, Mark was asked on two separate occasions to join the world famous recording group –The Lettermen. On each occasion, Mark accepted, and he performed for a total of 11 years with the group.  During that time, Mark recorded several albums and CDs. There was a campaign to put forward the group's most recent recording "New Directions 2010" with the Les Brown Jr. Orchestra, for 3 Grammy nominations.

In 2001, when The Lettermen were inducted into the Vocal Group Hall Of Fame, Mark was asked to participate in the evening's induction concert, and Mark performed the famous Lettermen hit "Going Out Of My Head" with the 3 original members of the group, as well as several other past and current members of The Lettermen.
SHOW MORE »