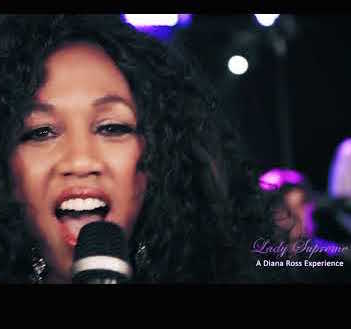 Lady Supreme
A Diana Ross Experience
Deanna C. is a talented singer/songwriter with a rich soulful voice and dynamic stage presence. She knows how to read a crowd and deliver the goods. Her vocal prowess affords her the ability to pull off sultry Etta James covers to gutsy Whitney Houston anthems. She honed her extraordinary vocal and performance skills while working with top New York City and Long Island Entertainment companies.
She is no stranger to the world of Tribute artists. When she is not fronting her funk dance band Jetstream, you can catch her on stage as part of the trio that makes up the Chiclettes-a tribute group to female artists through the decades, as a backing vocalist for Bobby Brooks Wilson in his world class tribute to his late father the Legendary R&B/Soul Singer Jackie Wilson, and backing vocals in The Good Stuff Band-a tribute to Steely Dan/Gino Vanelli/Sting/and Stevie Wonder.
All of this led to the birth of Lady Supreme: a Diana Ross Experience. In this spectacular tribute show Deanna pays homage to her musical idol Diana Ross. Deanna captures the sheer essence of the supreme diva in song, costume and elegance. From the Supremes hits to Diana's solo sensations, Deanna expertly covers them all with class.
SHOW MORE »