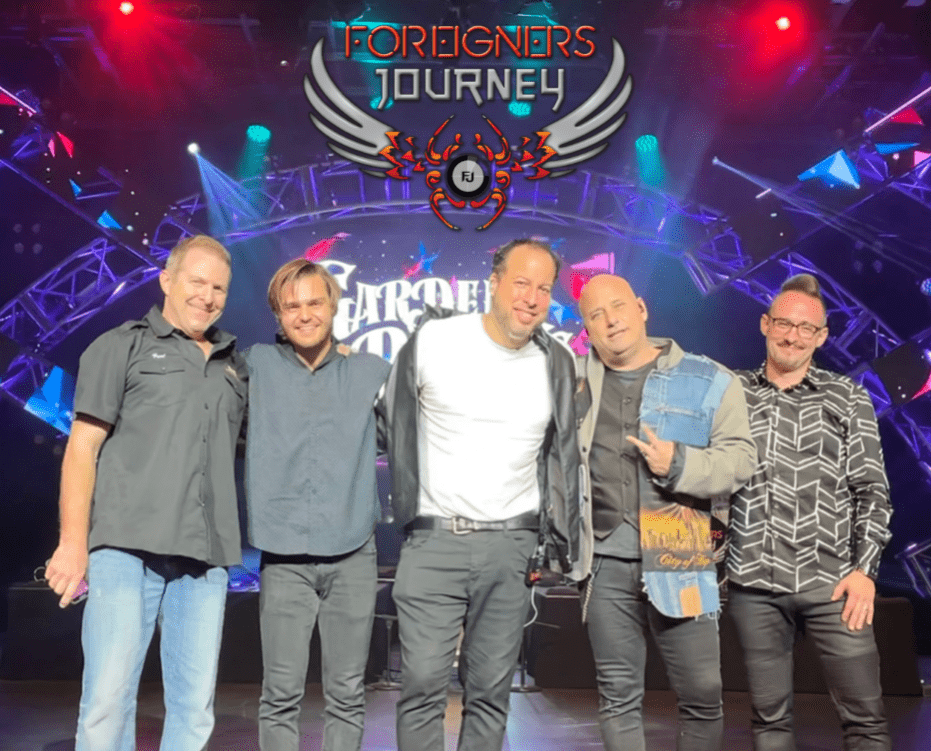 Foreigners Journey
A Tribute to Foreigner & Journey
Foreigners Journey is a unique top national touring act dedicated to authentically performing the music of two of rock and roll's most iconic acts, Foreigner and Journey.
According to the RIAA (Recording Industry Association of America) Foreigner is hailed as one of the most popular rock acts with album sales that exceed 80 million. Journey is the 25th bestselling band with worldwide sales close to 90 million albums making them two of the best-selling bands of all time.
The Foreigners Journey show combines the music of these two powerhouse acts with legendary songs such as 'Feels Like The First Time', 'Hot Blooded', 'I want To Know What Love Is', 'Separate Ways', 'Anyway You Want It' and 'Don't Stop Believing'
With mounds of raw talent, decades of experience, repeat performances at theaters and festivals for tens of thousands of fans on a regular basis and a unique combination of music by two of the world's most successful acts Foreigners Journey is one of the top Tribute shows in the nation.
SHOW MORE »