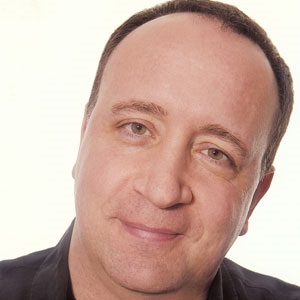 Dan Wilson
Stand-up Comedian
Dan Wilson is a comedic force to be reckoned with. Long a favorite on the college and club circuits, Dan began to branch out in 1989 with a talked about appearance at Budd Friedman's American Comedy Convention, held at The Riviera in Las Vegas.
With that industry exposure under his belt, he began a string of television appearances including "Star Search `90," A&E's "Evening at the Improv," MTV's "Half Hour Comedy Hour," and Lifetime's "Girls' Night Out."
His rubbery face and keen ear for voices earned him status as a recurring sketch performer on HBO's "Hardcore T.V." Dan has opened for Dana Carvey, Richard Lewis, Emo Phillips, and Richard Belzer.
His quirky style mixes keen observations with outrageous physical humor, all delivered in a genial "I'm-only-trying-to-fix-the-world-before-it's-too-late" deadpan.
SHOW MORE »