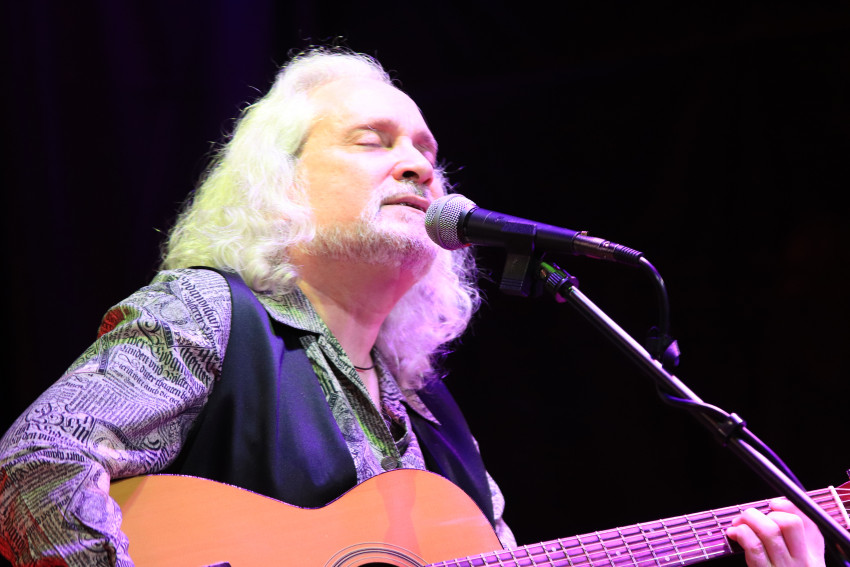 Barry Waller
Solo Acoustic Show
Barry Waller has done a lot. He once played drums for a world-famous rock critic. Velvet Underground vet JOHN CALE sat down at a piano and asked Barry to dictate the chords he'd just written for some of that rock critic's lyrics. While Barry was co-authoring songs and drumming for said rock critic, he was also playing bass in another band. And that's just a brief passage in the story of Barry's first two bands, several lifetimes ago.
FLASH-FORWARD to 2007: Barry as renaissance minstral BARON SAINT JAMES in BLACKMORE'S NIGHT, current band of living legend RITCHIE BLACKMORE (of DEEP PURPLE: "Smoke on the Water" fame), but enough name-dropping for now – a gig is, after all, a gig.
Throughout the decades Barry keeps playing and singing, sharpening his skills as a "troubadour," writing and writing, while offering spirited re-arrangements of 60s and 70s classics. He is now chiseling away at his first book.
SHOW MORE »